Careers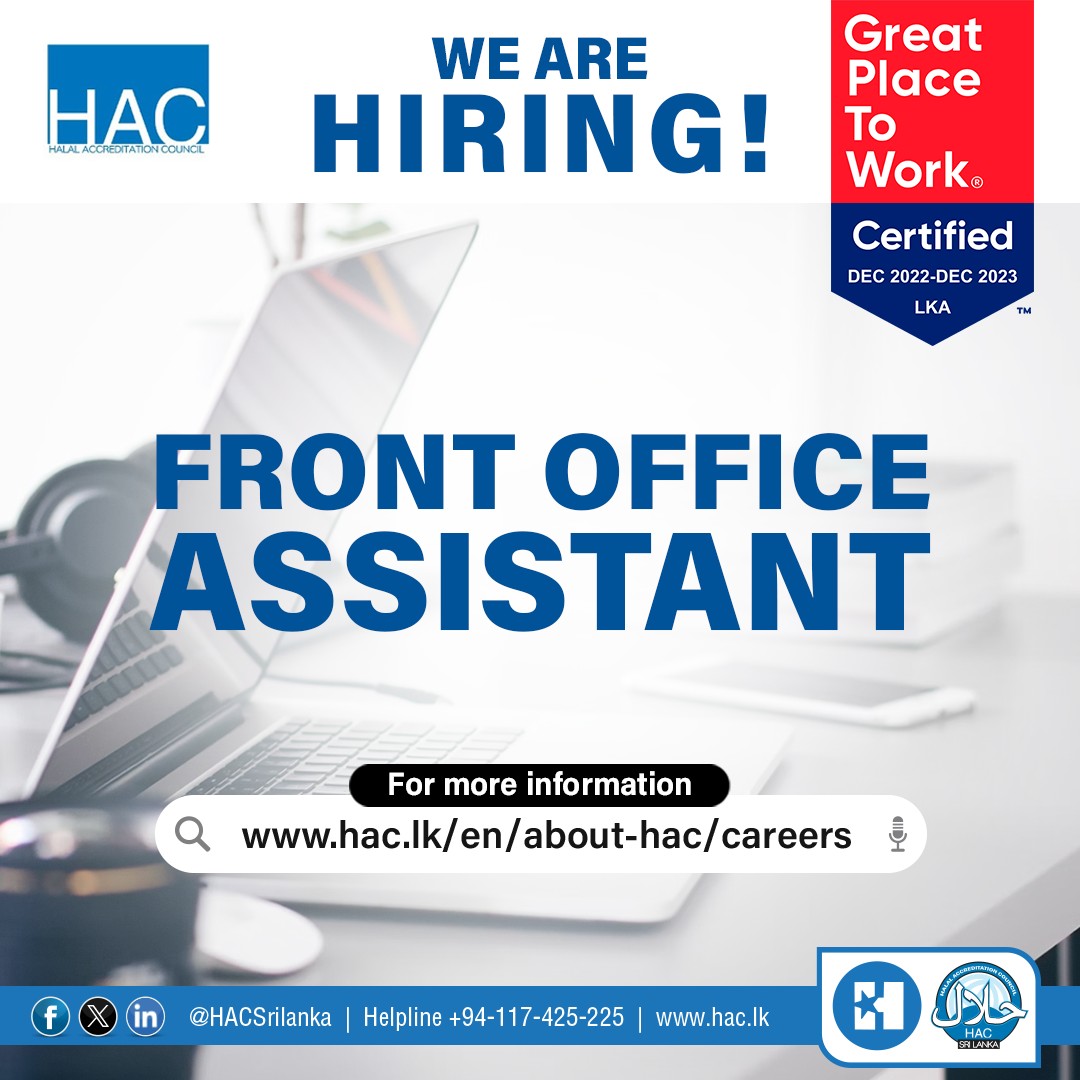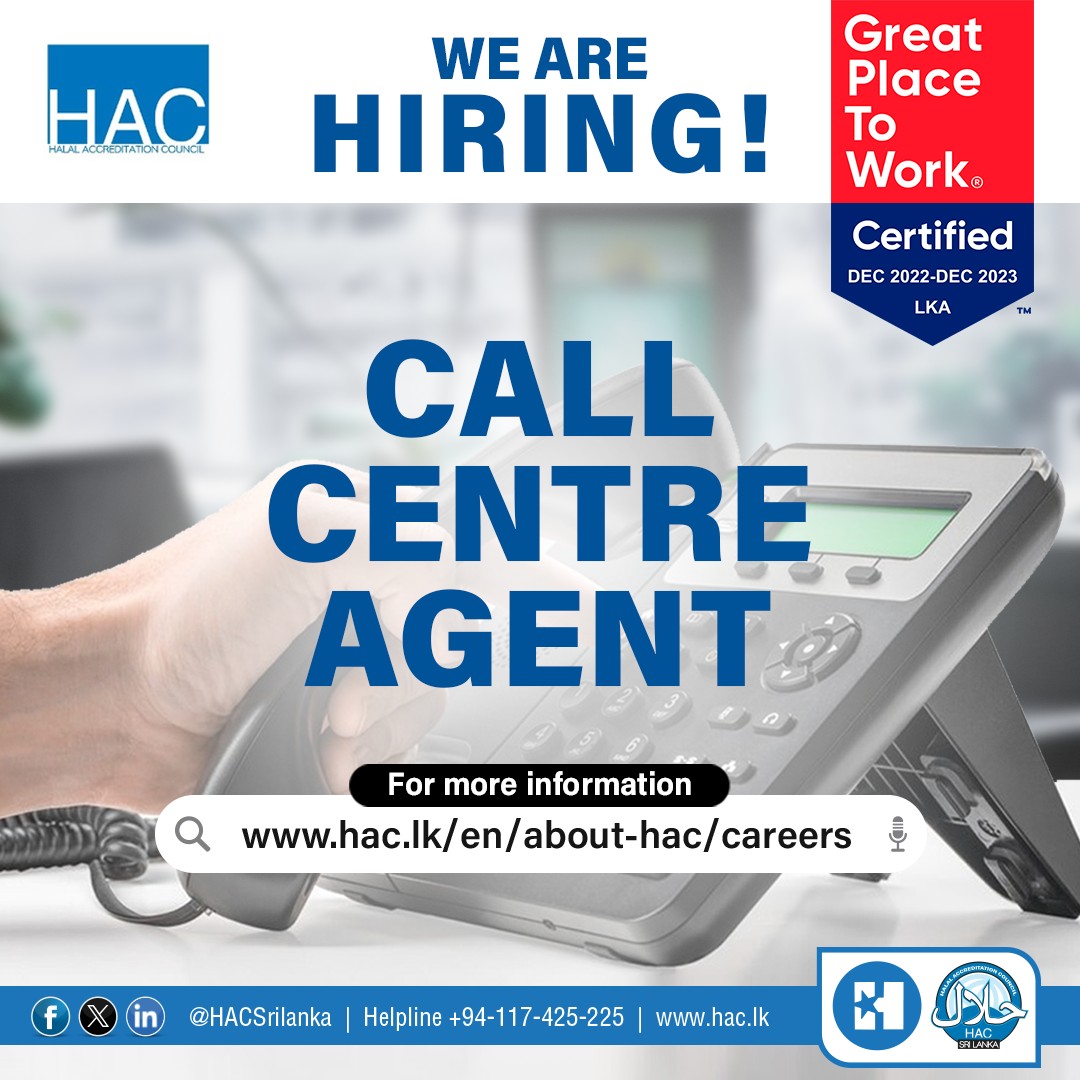 HAC is Great Place To Work Certified as having a culture that inculcates credibility, fairness, mutual respect, pride, and camaraderie. HAC recognizes its employees as the invaluable asset that supports its sustained growth and successful delivery of customer service.
HAC invites suitable persons to join HAC's dynamic team in the capacity of
Front Office Assistant

Call Centre Agent
If you fulfill the criteria below, please submit your curriculum vitae, addressed to the Head of HR on or before the 27th of November 2023 to info@hac.lk.

Key Competencies:

The suitable candidate shall possess skills in the following areas:

Soft Skills:

Highly motivated personality displaying willingness to learn quickly and handle designated tasks efficiently.
the ability to effectively converse in English, Sinhala and Tamil.



Computer literacy: ability work with MS Office, Word, PowerPoint, Excel etc.


Tenacity: to be able to work effectively under pressure.

Remuneration is negotiable and will be based on industry norms commensurate with candidate's competencies, work experience, and proven track record.